Solid Wood Trunk Chest for Military
Danté LLC is passionate for the military and has created several trunk chests for special military events.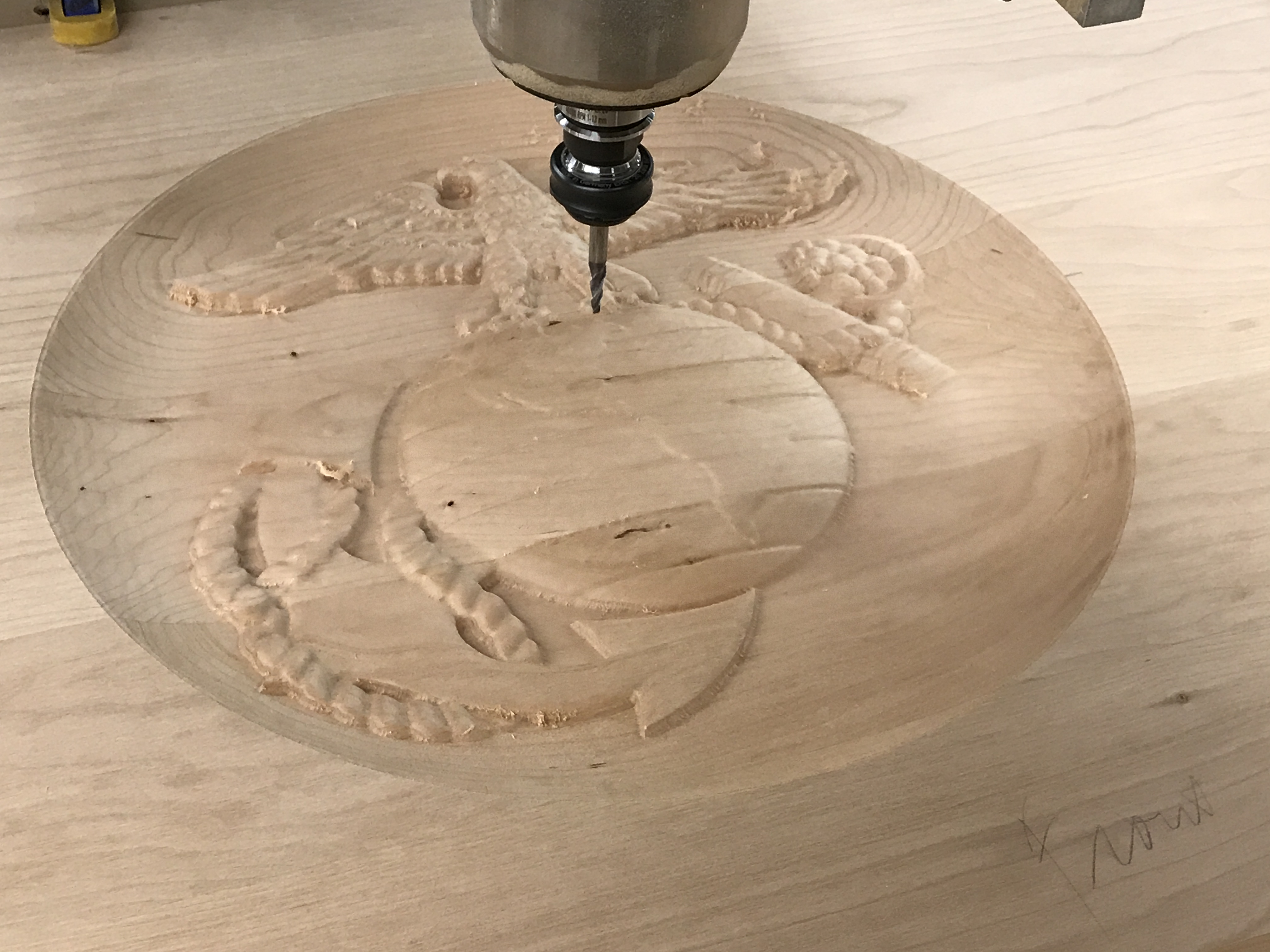 The emblems are engraved with a CNC machine.
There is a removable insert for folded flags.
Custom hasp plates can be created using our specialty UV-LED Printer.  In this picture, there is a different design for a Captain, a Lieutenant Colonel, and a Major.
With a CNC, anything is possibble.